CeCe Winans, is an American Gospel singer and winner of numerous Grammy Awards and Stellar Awards.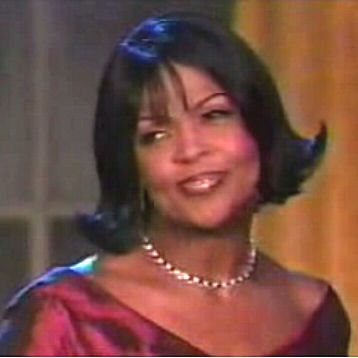 If you ask CeCe Winans what drives her, the answer will be far removed from her endless list of accolades, best-selling albums, widespread industry recognition, and vast amounts of press coverage.
She'll make no mention of the multiple GRAMMY®, Stellar, and Dove awards she's garnered over the years, let alone the several gold-and platinum-certified albums she's scored-not even those she nabbed with brother BeBe as part of the hit-making duo BeBe & CeCe Winans.
She won't tell you she's graced the covers of high-profile publications such as Essence, Jet, CCM, and Today's Christian Woman, among countless others, or that she's made her rounds in the talk-show circuit, making appearances on The Today Show, Good Morning America, Oprah, Live with Regis & Kathie Lee, and more. And radio hits? Forget about it.
When all is said and done, CeCe's heart lies someplace else. Thy Kingdom Come (PureSprings Gospel), her eighth solo album, is a reflection of where her heart resides: in the very inner court of the heavenly realms, where Christ Himself is enthroned.
"When you're in the throne room, your focus is just God," CeCe says. "Nothing's more powerful than that. When you do other music-positive music, gospel, inspirational, whatever you want to name it-you're teaching lessons to other people, which is still very important. But nothing is more powerful than when you're face to face with God."
"Singing for God and his people, It's more home for me," she says. "I'm most comfortable because I don't even have to think hard. It's something I love and I've been doing it for a long time. It comes from the heart. It touches the heart. I get lost in His will. I guess I have more fun shouting from the mountaintop."