Darlene Zschech is a Worship Leader at Hillsong Church in Sydney, New South Wales, Australia, formerly Worship Pastor. Hillsong made global headlines when their 2004 live CD release, For All You've Done, reached number one in the Australian national music charts.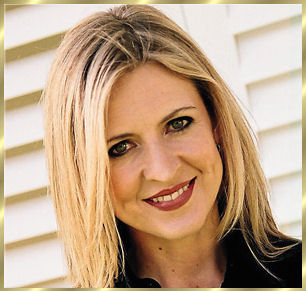 Australian Darlene Zschech is acclaimed all over the world as a singer, songwriter worship leader and speaker, most notably for spearheading the music that comes from Hillsong Church. Although she has achieved numerous gold albums and her songs are sung in many nations of the world, her success is not the result of pursuing stardom and fame –it stands as a testimony to her life's passion to serve God with her musical gift.

Music has been an integral part of Darlene's life since she was a child. Born and educated in Brisbane, Australia, she was 10 years old when she began performing in a weekly children's television show, singing, dancing and hosting segments.

As a teenager, Darlene fronted various local gospel bands in Brisbane before she started singing on the session scene in Sydney. This included background vocals for some of the best in the business and recording jingles for McDonalds, Special K, KFC and Diet Coke.
Music was always going to characterise Darlene's life but it was her decision to serve Jesus Christ at the age of 15 that has determined her path and destiny. For the past 20 years, Darlene and her husband Mark have been a vital part of the leadership team at Hillsong Church in Sydney, which has a congregation of over 18,000.