Nicole Coleman Mullen is an award-winning singer, songwriter, and choreographer.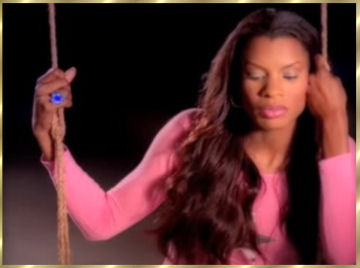 Much of who we become is shaped by the people God places in our lives. "It's all of our stories," says Nicole. "We all have come from someone else's toil. They've prayed for us or planted seeds on our behalf or encouraged us along the way. We all have somebody who's responsible for the great harvest that we might receive in life. For me, it's my mama, my grandparents, and my dad."
Both of Nicole's grandfathers were Pentecostal preachers. "So we grew up going to church 11 days a week," she says with a laugh. Among all those fond memories, there was a particular New Year's Eve church service she recalls having life-changing impact. Nicole and her two sisters were sitting in the front row when her father bestowed a special gift. "He came around and laid his hands on the three of us. When he got to me, he laid his hands on me and prayed that God would bless me in music and that He would take me around the world and that I would sing. My sister still jokes that the only reason I'm doing this is because Daddy gave me that blessing. They say, had he not given them that blessing on that day, there would be no Nicole C. Mullen. It's one of our family jokes, but at the same time I think there's a lot of truth in that. The way that we've been blessed, and the way that we bless each other, can actually produce fruit."