A multiple Dove Award winner as well as a winner of America's most prestigious musical Award-the Grammy®-Australian born REBECCA ST. JAMES has throughout the late '90's until present been considered to be a major defining female voice in contemporary Christian Music.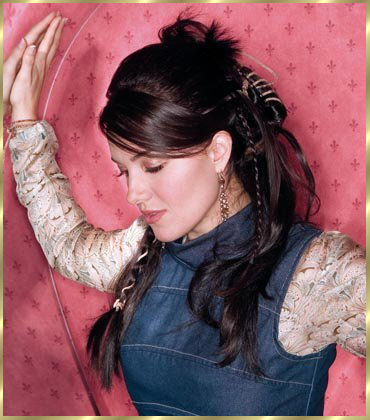 In January 2007, she was for the 6th consecutive year named "Favorite Female Artist" in Contemporary Christian Music by the more than 27,000 votes cast by readers of CCM Magazine, considered the flagship publication of the Christian genre. Rebecca also repeated with he "Best Female Artist of 2006" award from one of Christian music's highest traffic music sites-her fourth consecutive year to be given this honor With sales of her music soaring around the globe, her signature blend of modern pop/rock sensibilities and lyrics of unwavering devotion, has blazed straight to the heart of an entire generation. Along the road of more than 200 concert dates a year, her path has led to 17 Top 10 singles--#9 of which reached the #1 spot on the charts.
Rebecca says, "When I was 8 years old, I really felt God's calling in my life. I was at a Girl Brigade meeting, which is kind of like Girl Scouts, and they asked the girls there if they'd like to give their lives to God if they hadn't already. I really felt God's tug on my heart, so I gave my life to Him that night. That was the beginning of my big adventure! It all started in my hometown of Sydney, Australia."